We have a new Membership Coordinator at the Alle Kiski Strong Chamber – Rebecca Borland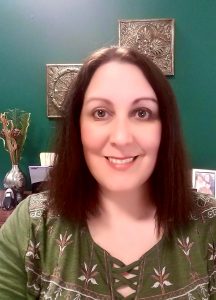 .  Rebecca began with the Chamber on March 26th and has been busy gaining as much knowledge as possible about the Chamber and its members, meeting with members and developing plans for increasing membership.
Rebecca grew up in Natrona Heights but has been a resident of Arnold for the last 16 years. She graduated from Highlands High School in Natrona Heights and Thiel College in Greenville, PA earning a Bachelor of Arts in English. Rebecca has more than 20 years of experience in sales, customer service, business management, corporate training and curriculum design, and employee engagement event planning. One of her goals is to get everyone excited about the Alle Kiski Strong Chamber of Commerce and to make sure that members are utilizing the Chamber benefits to the fullest.
It is an exciting time to be a member of the Alle Kiski Strong Chamber of Commerce. We are always working on new networking and promotional opportunities to help our member businesses succeed and grow, including space to advertise on the Chamber website, business referrals, monthly networking opportunities, and continuing education.  Some great events that allow our member businesses to gain visibility include the HomExpo, Annual Golf Outing, Riverbration Boat Races and a new big event for early Fall (more information to come!)