Events for 09/12/2017
No events scheduled for 09/12/2017. Please try another day.
Day Navigation
+ Export Events
Member Badge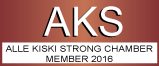 Get Your Badge Here
Community Events
Chamber Events
January 25 @ 11:30 am
-
1:00 pm
Latest From Facebook
WELCOME new member:
MJ Cares
Accounting and Insurance Services
1701 Freeport Road
Natrona Heights, PA

WELCOME to MJ Cares Services! With a Lifetime of familiarity in our industry!

YOU can always TRUST US for the Best possible Tax, Accounting and Insurance Services!

We provide a Relaxed Environment to Take YOUR Stress Away!

Bring your kids along, we have a separate room for them to play! Have a snack!

When you visit us, YOU can ALWAYS EXPECT to be Treated like FAMILY! ... See MoreSee Less
5 ·
.